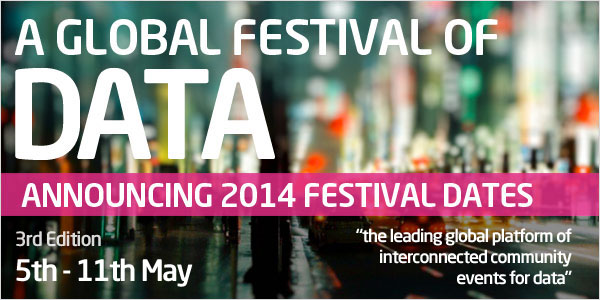 Join us 5th May – 11th May 2014
We're very excited to announce new dates for the global festival and launch a new community website!
#bdw13 saw 27 cities, 195 events and over 20,000 participants take part in the largest single gathering of a global data community. And in 2014 we're looking to make the festival even bigger with your help!
We'd like to make the 2014 edition something special. We need your support to make it happen and we're starting early. If you would like to get involved in #bdw14 and help shape a global data community please register. We'll send you a newsletter to follow the progress of the project and you will be the first to read all the news.